No Credit Check
:: Brokers
No Credit Check Brokers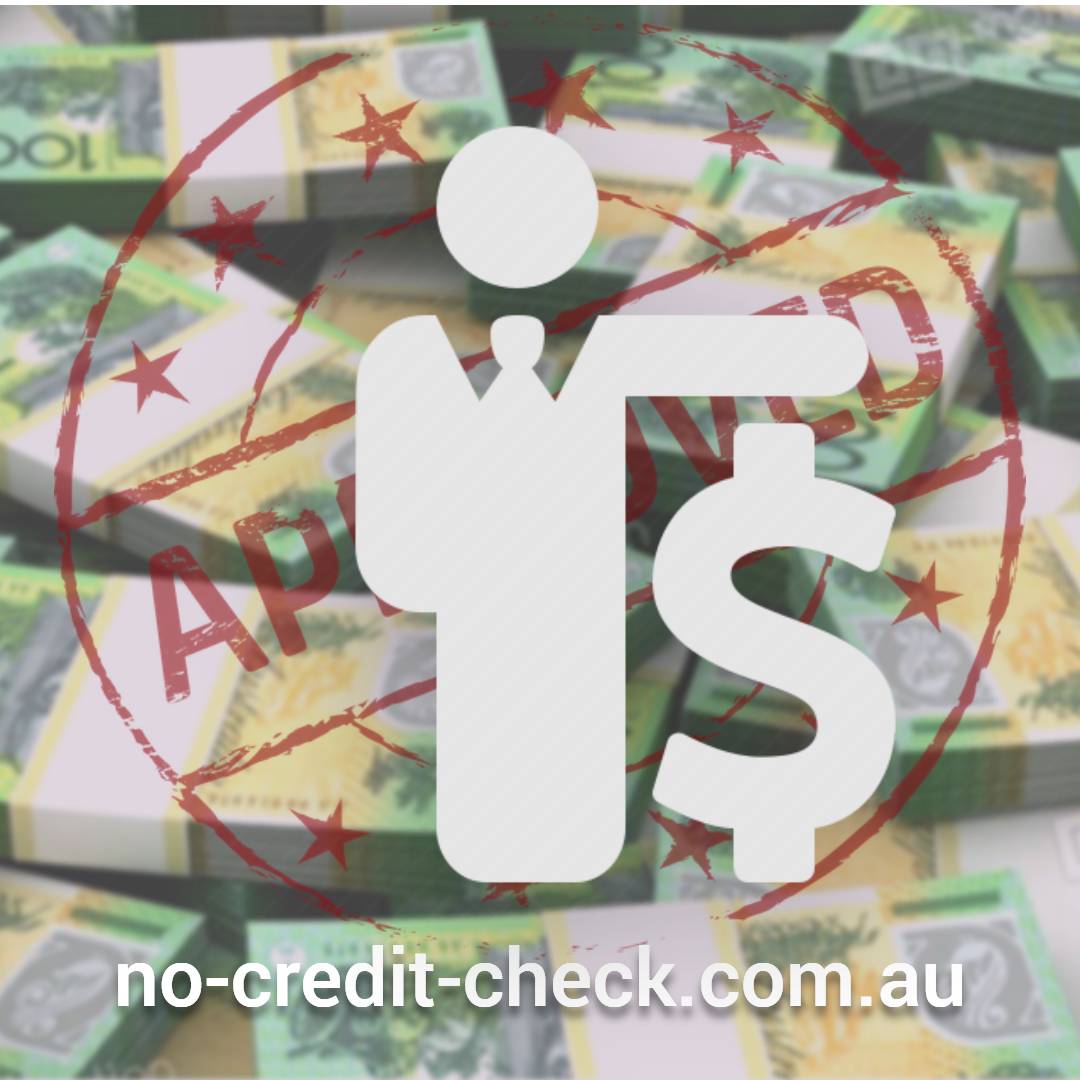 Brokers can register to be part of the No Credit Check lead generation program for this and other websites.
One of the greatest challenges for any business is to attract new customers ... but not just any customers, you want to meet the right customers ... customers who know they need your products and services and who are ready to to buy.
At Financial Services Online, we find these customers for you ... customers who are ready to buy the products and services you sell.
Finding new customers can be time consuming, but it is a critical part of building value into your business.
We invest heavily in marketing to consumers who are looking for people like you.
We qualify them for you and we send you their details - and you increase your sales, your customer base ... and the value of your business.
We currently generate new business enquiries for Insurance and Finance Advisers Australia-wide covering home loans, wealth creation / mortgage reduction strategies, car loans, business and commercial loans, personal loans, life, trauma and income protection insurance, business and commercial insurance, home and contents insurance, professional indemnity insurance, public liability insurance and more.
Our powerful lead generation system provides brokers and planners with many thousands of leads each month.
If you are a broker or planner wanting to learn how to grow your client base inexpensiviely through a professional, external lead provider, please click here for more detailed information and free sign-up.
Follow us!
We are a proud member of the Financial Services Online network!
Connect with us on your favourite social media platform for the latest financial news, views, tips, tricks, resources and information.
3 Simple, Effective Tips For DIY Debt Settlement


Here we share 3 simple tips to eliminate your debt problems... so you can move on with life without the constant financial stress of dealing with creditors and collection agencies. To get out of debt, though, you do need to put in a little effort, and that's where understanding the process comes in.

- read more
5 Credit Killers


A good credit score speaks volumes about your financial habits. It's the evidence most creditors need to evaluate your credit worthiness.

- read more
How Credit Card Balance Transfers Can Damage Your Credit Rating


Since the banks and finance providers have been castigated for the way they seemingly indiscriminately awarded credit to people who could ill afford it, the chances of being accepted for loans and credit cards have decreased. Concurrently, there is a greater focus on individual's being aware of how credit works and what their financial behaviors means in terms of a credit score and history.

- read more
Co-Signing Loans - Risky Business


There may come a time in your life when you are asked to co-sign for a loan or credit card. If this is the case, there are several things to consider before making a final decision. Technically, you are putting yourself at risk of damaging your own credit in the event that the loan goes unpaid.

- read more
Loan Finance: How to Shop Around Without Damaging Your Credit


If you are considering taking out a loan, you wouldn't go out of your way to make it harder on yourself to get approved or to get a good interest rate, would you? Yet many loan applicants would enjoy a considerably better outcome on their loan application if they followed this important rule.

- read more
New Challenges for Aussie Home Buyers


29 Nov 2023: .financialservicesonline.com.au

The latest ANZ CoreLogic Housing Affordability Report for November has revealed a 'triple whammy' effect on prospective home buyers in Australia. Affordability has worsened for not only buyers but also mortgage holders and renters, and unfortunately, the situation is predicted to deteriorate further by 2024.

- read more
Rise in Small Businesses Complaints to AFCA Indicates Growing Concerns


24 Nov 2023: .financialservicesonline.com.au

In the 2022-23 financial year, small businesses lodged a total of 3,807 complaints with the Australian Financial Complaints Authority (AFCA), indicating a significant increase of 9% compared to the previous year. As a result of these complaints, small businesses received $23.4 million in compensation and refunds, marking a 16% increase from the previous financial year.

- read more
Why Embracing AI Can Enhance Your Financial Advice Business


23 Nov 2023: .financialservicesonline.com.au

Sue Viskovic, the founder of consulting firm Elixir Consulting, highlights the importance of incorporating AI into financial advice businesses in an upcoming episode of the IFA podcast. While there may be apprehension regarding the role of digital tools in providing advice, Viskovic emphasizes the continued need for human interaction and trust.

- read more
New Insights on Inflation and the Australian Economy


22 Nov 2023: .financialservicesonline.com.au

Reserve Bank governor Michele Bullock has issued a warning, stating that inflation will continue to be a 'crucial challenge' for the Australian economy in the next one or two years. While many attribute the current inflationary pressures to supply-side constraints, Bullock emphasizes the underlying demand component that central banks are trying to address.

- read more
Gen Zs Financial Concerns Outweigh Other Generations


18 Nov 2023: .financialservicesonline.com.au

Financial matters are causing significant worry among Gen Z individuals, with a staggering 68% feeling the pressure according to the recent research findings by ASIC's Moneysmart program, surpassing the concerns of any other age group. This release coincides with the introduction of a fresh consumer awareness campaign by Moneysmart, aimed at empowering Gen Z individuals to quickly acquire fundamental financial knowledge and develop positive fiscal habits.

- read more
The Importance of Teaching Financial Literacy to Youth


17 Nov 2023: .financialservicesonline.com.au

During a recent outreach program at Penrhos College, Wealth Designers senior financial adviser Dawn Thomas asked a group of Year 9 students about the cohort with the least amount of superannuation. To their surprise, the answer was not what they expected.

- read more
AMP's New Business-Focused Digital Bank


17 Nov 2023: .financialservicesonline.com.au

AMP Group has announced its plans to launch a digital bank designed for sole traders and small businesses, expected to be operational by early 2025. This venture, aimed at disrupting a ready market, will see AMP partner with Engine by Starling, a UK-based neobank subsidiary, to leverage its modular platform for a scalable and robust infrastructure.

- read more
Study Finds 1 in 10 Aussies Unprepared for Financial Challenges


11 Nov 2023: .financialservicesonline.com.au

A recent study conducted by MLC reveals that while most Australians recognize the importance of superannuation in achieving financial independence, a significant portion of the population feels ill-prepared to overcome unexpected financial hurdles. The study, called the Financial Freedom study, shows that although many Aussies are actively working towards improving their financial wellbeing, additional assistance is needed to achieve financial objectives and adequately plan for retirement.

- read more
Understanding the Recent RBA Interest Rate Hike


08 Nov 2023: .financialservicesonline.com.au

Yesterday, the Reserve Bank of Australia (RBA) made the decision to increase interest rates once again. This move comes as inflation in Australia remains stubbornly high and more persistent than anticipated. While there has been some improvement in goods price inflation, the prices of various services continue to rise rapidly.

- read more
Find out now if you qualify and compare rates, offers and options from multiple lenders - without a credit check!
Personal Loan:
A Personal Loan is a means of obtaining finance from a financial institution or financial product provider and the lending criteria usually depends on criteria such as personal income and expenses, assets and liabilities, employment status and previo