No Credit Check
:: Privacy
No Credit Check Privacy Statement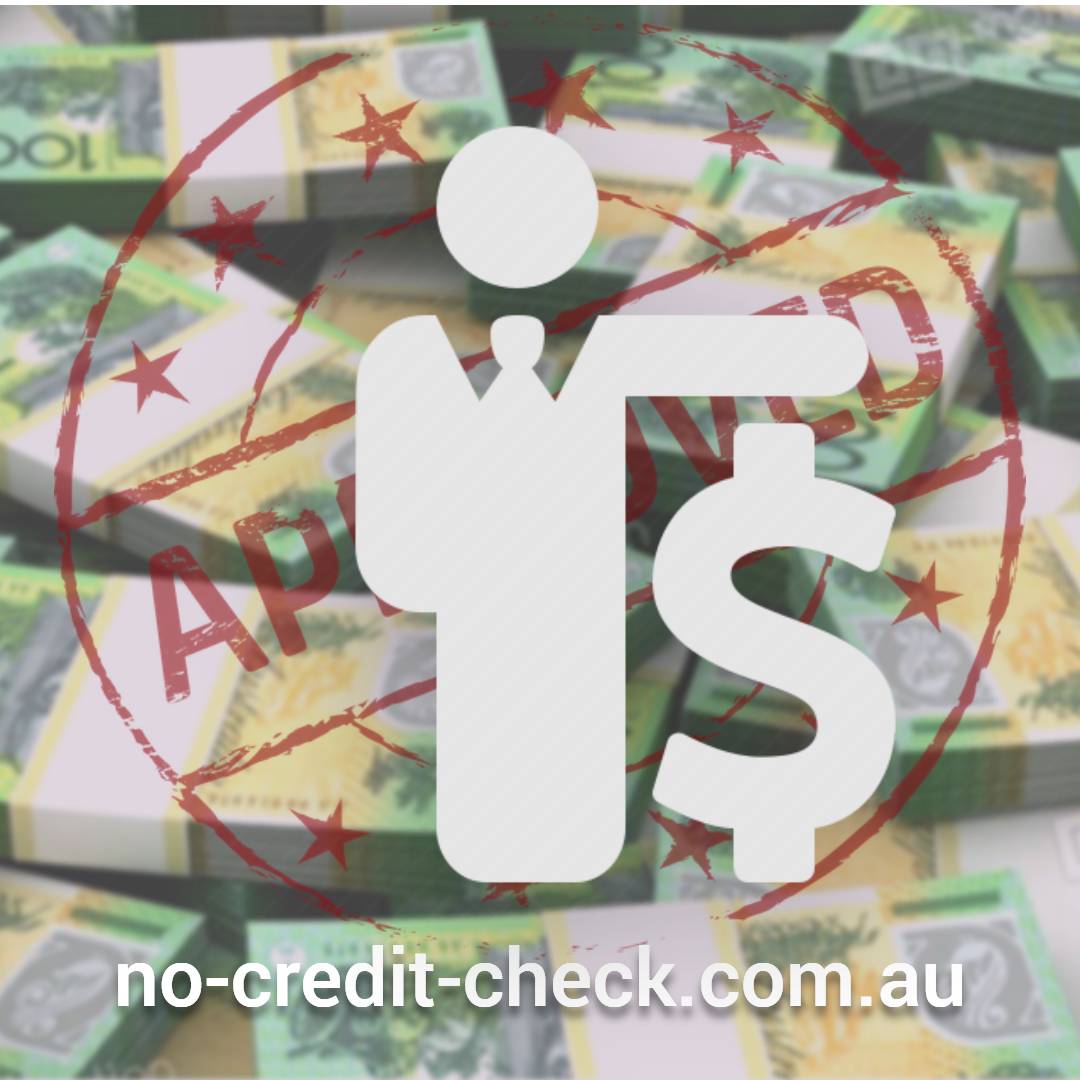 This is the privacy policy statement for No Credit Check and Clark Family Pty Ltd in relation to this website.
We have created this privacy policy statement in order to demonstrate our firm commitment to privacy. The following discusses our information gathering and dissemination practices for this website.
Information We Collect and How It's Used
To process your financial services referral request, No Credit Check requires your name, phone number, Email address, and any other information pertinent to the type of service you are requesting.
This information is used by the third party product and service providers in our network to provide accurate responses to your enquiries. No Credit Check provides this information to them on your behalf in order for them to provide a product or service to you. (Unless otherwise notified by us, these companies do not have any right to use the personally identifiable information we provide to them beyond what is necessary to assist us)
Personal information, including contact information, will never be released to any other party at any time.
Please Note: This website contains links to other websites. Clark Family Pty Ltd is not responsible for the privacy practices or the content of those websites.
Cookies
No Credit Check uses cookies to record session information and user-specific information on what web pages visitors access or visit in order to track the visitor's progress through our web site, analyze system performance, and ensure that visitors are not repeatedly sent the same promotional material.
Third-Party Advertising
We use third-party advertising companies to serve our ads on our website. These third-party advertising companies employ cookies and 1x1 pixel .gifs or web beacons to measure and improve the effectiveness of ads for their clients. To do so, these companies may use anonymous information about your visits to our website and other websites. This information can include: date/time of banner ad shown, the banner ad that was shown, their cookie, the IP address. This information can also be used for online preference marketing purposes.
Access to Personal Information
You may access your personal information, subject to a number of exceptions permitted by law. We reserve the right to determine the manner in which the information is accessed. If we deny you access we will provide you with written reasons and, depending on the circumstances of the denial, we may provide sufficient access to information through mutually agreeable intermediaries to meet the needs of you and us. If you request access to your personal information, you may be charged a reasonable fee or costs incurred such as photocopying, administration and postage.
If you would like access to your personal information please contact us. To ensure security and protection of your information, we may ask that your request be in writing.
Changes to Our Privacy Policy
To ensure that our privacy policy reflects market expectations and needs we will constantly review it and update it from time to time as the need arises.
Queries or Problems
If you have any queries or problems whatsoever in relation to our privacy policy or the handling of your personal information, please contact us
Further information about privacy issues and the protection of your personal information is obtainable from the Australian Federal Privacy Commissioner on: 1300 363 992.
What if you have a complaint?
If you consider that any action of ours breaches this Privacy Policy or the National Privacy Principles or otherwise does not respect your privacy, you can make a complaint. This will be acted upon promptly. To make a complaint, please contact No Credit Check in the first instance. If you are not satisfied with our response to your complaint, you can telephone the Australian Federal Privacy Commissioner`s hotline on: 1300 363 992.
If you have any question about this privacy statement, the practices of our website, or your dealings with our website, you can contact us.
Credit Card Secret Guarantee


Most people use credit cards in some form or another but few truly appreciate one of the special features of credit cards that make using their credit card to insure their purchases.

- read more
Five Worst Credit Card Mistakes


Credit cards can be an excellent way to manage your finances ... they can even be an investment tool. However your credit card can quickly become your enemy if not used correctly. Here are five of the worst mistakes most credit card holders make. If you can avoid these mistakes, you will benefit greatly.

- read more
Where To Get A Debt Consolidation Loan When You Have Bad Credit


If you find yourself struggling under the weight of multiple loans, credit cards and other personal debts it can be hard to know where to turn for help. Your lenders may simply be unwilling or unable to give you any wriggle-room. If you find yourself in this situation, then it might be worth exploring the option of online debt consolidation loans

- read more
Good Debt Versus Bad Debt


Some people see debt as a curse. Others see it as a friend. Debt can make you miserable, or it can be used to make you wealthy beyond your wildest dreams. The trouble is, how do we know what is good and what is bad?

- read more
Maximizing Your Money: Top Financial Tips for Young Adults


Financial literacy is a critical skill for young adults, as it provides a strong foundation for achieving financial stability and independence. Unfortunately, personal finance education is not always a part of the high school curriculum, leaving many young people lacking the essential knowledge needed to manage their finances. Although some states have made progress by requiring personal finance or economics courses for high school graduation, there is still a significant gap in financial literacy among this age group.

- read more
New Challenges for Aussie Home Buyers


29 Nov 2023: .financialservicesonline.com.au

The latest ANZ CoreLogic Housing Affordability Report for November has revealed a 'triple whammy' effect on prospective home buyers in Australia. Affordability has worsened for not only buyers but also mortgage holders and renters, and unfortunately, the situation is predicted to deteriorate further by 2024.

- read more
Rise in Small Businesses Complaints to AFCA Indicates Growing Concerns


24 Nov 2023: .financialservicesonline.com.au

In the 2022-23 financial year, small businesses lodged a total of 3,807 complaints with the Australian Financial Complaints Authority (AFCA), indicating a significant increase of 9% compared to the previous year. As a result of these complaints, small businesses received $23.4 million in compensation and refunds, marking a 16% increase from the previous financial year.

- read more
Why Embracing AI Can Enhance Your Financial Advice Business


23 Nov 2023: .financialservicesonline.com.au

Sue Viskovic, the founder of consulting firm Elixir Consulting, highlights the importance of incorporating AI into financial advice businesses in an upcoming episode of the IFA podcast. While there may be apprehension regarding the role of digital tools in providing advice, Viskovic emphasizes the continued need for human interaction and trust.

- read more
New Insights on Inflation and the Australian Economy


22 Nov 2023: .financialservicesonline.com.au

Reserve Bank governor Michele Bullock has issued a warning, stating that inflation will continue to be a 'crucial challenge' for the Australian economy in the next one or two years. While many attribute the current inflationary pressures to supply-side constraints, Bullock emphasizes the underlying demand component that central banks are trying to address.

- read more
Gen Zs Financial Concerns Outweigh Other Generations


18 Nov 2023: .financialservicesonline.com.au

Financial matters are causing significant worry among Gen Z individuals, with a staggering 68% feeling the pressure according to the recent research findings by ASIC's Moneysmart program, surpassing the concerns of any other age group. This release coincides with the introduction of a fresh consumer awareness campaign by Moneysmart, aimed at empowering Gen Z individuals to quickly acquire fundamental financial knowledge and develop positive fiscal habits.

- read more
The Importance of Teaching Financial Literacy to Youth


17 Nov 2023: .financialservicesonline.com.au

During a recent outreach program at Penrhos College, Wealth Designers senior financial adviser Dawn Thomas asked a group of Year 9 students about the cohort with the least amount of superannuation. To their surprise, the answer was not what they expected.

- read more
AMP's New Business-Focused Digital Bank


17 Nov 2023: .financialservicesonline.com.au

AMP Group has announced its plans to launch a digital bank designed for sole traders and small businesses, expected to be operational by early 2025. This venture, aimed at disrupting a ready market, will see AMP partner with Engine by Starling, a UK-based neobank subsidiary, to leverage its modular platform for a scalable and robust infrastructure.

- read more
Study Finds 1 in 10 Aussies Unprepared for Financial Challenges


11 Nov 2023: .financialservicesonline.com.au

A recent study conducted by MLC reveals that while most Australians recognize the importance of superannuation in achieving financial independence, a significant portion of the population feels ill-prepared to overcome unexpected financial hurdles. The study, called the Financial Freedom study, shows that although many Aussies are actively working towards improving their financial wellbeing, additional assistance is needed to achieve financial objectives and adequately plan for retirement.

- read more
Understanding the Recent RBA Interest Rate Hike


08 Nov 2023: .financialservicesonline.com.au

Yesterday, the Reserve Bank of Australia (RBA) made the decision to increase interest rates once again. This move comes as inflation in Australia remains stubbornly high and more persistent than anticipated. While there has been some improvement in goods price inflation, the prices of various services continue to rise rapidly.

- read more
Find out now if you qualify and compare rates, offers and options from multiple lenders - without a credit check!
Consumer Credit Code:
An act of Parliament that governs the relationship that exists between borrowers and lenders.