Maximizing Your Money: Top Financial Tips for Young Adults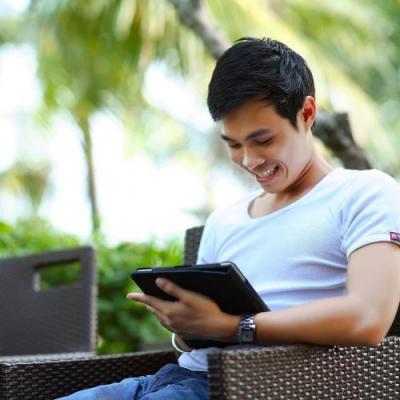 Financial literacy is a critical skill for young adults, as it provides a strong foundation for achieving financial stability and independence.
Unfortunately, personal finance education is not always a part of the high school curriculum, leaving many young people lacking the essential knowledge needed to manage their finances.
Although some states have made progress by requiring personal finance or economics courses for high school graduation, there is still a significant gap in financial literacy among this age group.
To address this issue, it's crucial for young adults to take proactive steps to master basic financial concepts, especially in their post-high school years. By learning how to manage their money, they can build wealth and secure their financial future. Here are eight essential finance tips that young adults should keep in mind:
Practice self-control: Pay with cash, not credit
The earlier you learn to exercise self-control with your finances, the easier it will be to maintain financial stability. One simple way to do this is to only use cash for everyday purchases and reserve credit cards for emergencies. Credit cards, unless you pay off the balance in full every month, are high-interest loans that can lead to debt and financial distress.
Educate yourself on personal finance
Financial literacy is a powerful tool that can help you avoid bad advice and protect your wealth. Read books on personal finance, and stay informed about the latest trends and strategies to help you make informed decisions about your finances. Don't rely on random advice from unqualified sources, and don't let anyone mismanage your money
Learn to budget
Tracking your income and expenses is an essential step towards managing your finances. Create a personal spending plan to help you monitor your money and ensure that your expenses never exceed your income. By tracking your spending, you can identify areas where you can reduce costs, and put the extra money towards your financial goals.
Start an emergency fund
One of the most important mantras in personal finance is "pay yourself first," which means saving a portion of your income before you pay your bills or spend money on other things. By setting aside money for emergencies, you can avoid the stress of relying on credit cards or loans during tough times. Start with a small amount, and gradually increase your emergency fund over time.
Start saving for retirement early
Retirement may seem like a distant goal, but the earlier you start saving, the more time your money has to grow. Even small contributions can make a big difference over time.
Staying on top of your taxes
Taxes can take a big bite out of your income, so it's important to understand the tax laws that apply to you. Stay informed about changes to tax laws, and consider working with a tax professional to ensure that you are paying the right amount of taxes and taking advantage of all the deductions and credits you're eligible for.
Guard yourhealth
Good health is a critical component of financial stability. Take care of your health by eating well, exercising regularly, and seeking medical attention when needed. By investing in your health, you can avoid the high costs of medical bills and ensure that you are able to work and provide for yourself and your loved ones.
Protect your wealth
Protecting your wealth is essential for achieving financial stability. Consider purchasing insurance to protect your assets and your income, and be mindful of the risks associated with investments. Seek the advice of a financial professional if you need help making informed decisions about your finances.
In conclusion, young adults can benefit greatly by taking control of their finances and learning the basics of personal finance.
Share this article: